person-centered counselling in Penzance and online
We all need support from time to time, to deal with difficult feelings, personal crises, relationship issues, traumatic experiences, losses, self identity or esteem issues, or sometimes just a feeling that we're not okay. 
Deciding to see a counsellor can be daunting.  Perhaps we find it hard to admit that we aren't coping as well as we want to, or we have feelings we don't want to face up to, or maybe we are struggling to make the time and space to put our own needs first.
Talking with someone who isn't part of your life allows you freedom to explore any issues or difficult feelings you are experiencing. As a person-centred counsellor, my role is to accompany and support you in getting to where you want to be. I will support you to explore whatever you are finding difficult in your life at present, as well as what supports and resources you. I will be fully committed to working with you at your pace, and I will draw on approaches from my training to find ways of working that suit you.  My hope is that counselling will help you to find ways to flourish in your life.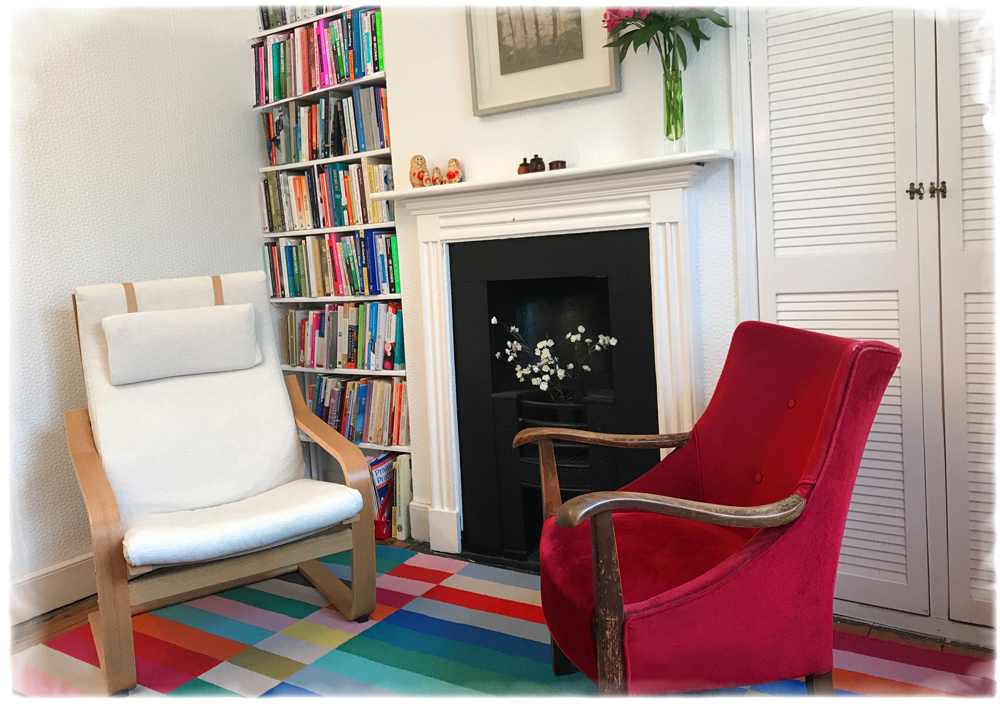 Because I believe that a good relationship is essential to effective counselling, I charge a reduced fee of £30 for a first session  (with no further obligation), so that you can see if you think we could work well together. You could also see what you think of online counselling, and some people enjoy a mix of both face-to-face and online. 
Do get in touch, I look forward to hearing from you.